We offer directional boring for residential and commercial customers.
If you are looking to have an underground utility installed, such as a power cable, fiber optic cable, or phone cable, you have a choice between trenching and directional boring. At GP Associates, Inc., we work with both residential and commercial customers that have decided to go with directional boring because it is less invasive to the terrain and ideal when there are above-ground features that need to be preserved. It is also a good option when ground disturbance overall is of concern.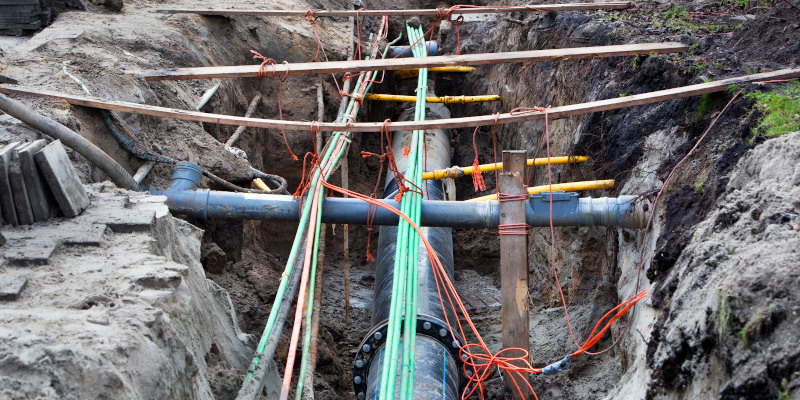 There are many factors to consider when choosing directional boring that go beyond the aesthetics of the landscape. For example, it is by far the better option when needing to install cable under a driveway or highway when you consider the need to rip out the concrete, transport it to the landfill, and have new concrete poured. Trenching results in more displaced soil to be removed from the job site, as well. While trenching per foot is generally less costly than directional boring, when you factor in other costs, it can be more economically feasible to go with directional boring instead, not to mention that it can be better environmentally.
We are happy to handle any size project needing directional boring, so whether you are a homeowner in the Knightdale, North Carolina area or a large company anywhere from Florida to Ohio with a major project slated, feel free to reach out to us to get a quote and answers to any questions you might have.
---
At GP Associates, Inc., we offer directional boring services for customers in Knightdale, Asheville, Charlotte, Raleigh, and Durham, North Carolina, and all along the Eastern Seaboard, including Ohio, North Carolina, South Carolina, Georgia, Florida, Pennsylvania, Maryland, Virginia, Tennessee, West Virginia, and New Jersey.
Similar Services We Offer: