We offer a variety of underground services along the eastern seaboard.
With the uncertainty and sometimes harsh behavior of Mother Nature in the Knightdale, North Carolina area, it is not uncommon to put utility lines below the ground instead of in the air. If your business or community is considering underground services, such as underground utility installation, you need a company that is experienced with getting the job done right. At GP Associates, Inc., we have more than 33 years of experience and the equipment and manpower to get your project done properly and in a timely manner.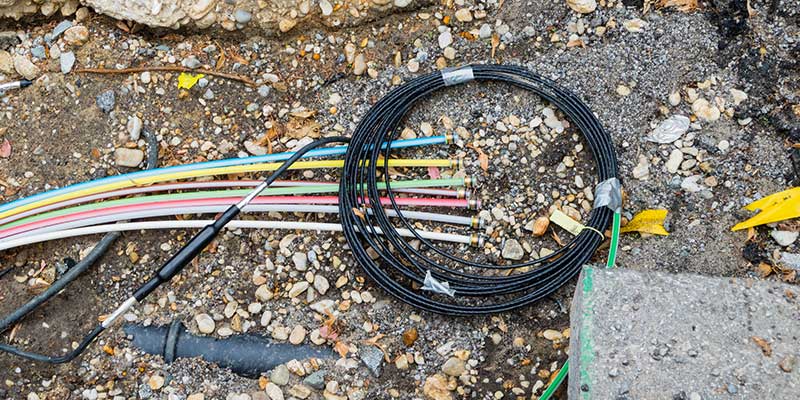 Our underground utility installation services are suitable for phone cables, power cables, and fiber optic cable installation. These are not the only underground services that we have to offer, however, as we can handle anything that requires directional boring, hydro-excavation, underground jetting or trenching, and more. We can also handle plant maintenance issues, duct proofing, and manhole systems.
We work with a wide variety of customers, including large communications companies. While we first served just this area and then expanded to the entire state, we are now able to assist those in other states. We have completed projects in Ohio, North and South Carolina, Georgia, and Florida, and can provide underground services in Pennsylvania, Maryland, Virginia, Tennessee, West Virginia, New Jersey, and others along the eastern seaboard.
If you have an upcoming project and would like a quote for our underground services, don't hesitate to reach out. No job is too small or too large for our talented team of professionals.
---
At GP Associates, Inc., we serve customers in Knightdale, Asheville, Charlotte, Raleigh, and Durham, North Carolina, and all along the Eastern Seaboard, including Ohio, North Carolina, South Carolina, Georgia, Florida, Pennsylvania, Maryland, Virginia, Tennessee, West Virginia, and New Jersey.
Similar Services We Offer: