If you want to install new underground utilities but are worried about damaging the ones that are already there, our hydro-excavation services are the ideal solution.
Here at GP Associates, Inc., we want to help you make your excavation project a success. In cases where you have to work around a lot of pre-existing underground utilities, such as power cables, phone lines, or fiber optic connections, traditional drilling methods are usually not the best option and may not even be feasible. Instead, we recommend using hydro-excavation, which uses pressurized water, rather than a drill, to dislodge the soil. While the water jet is powerful enough to move dirt, it will not harm cables, pipes, or any other underground utilities, which makes it an ideal solution for a variety of projects and worksites.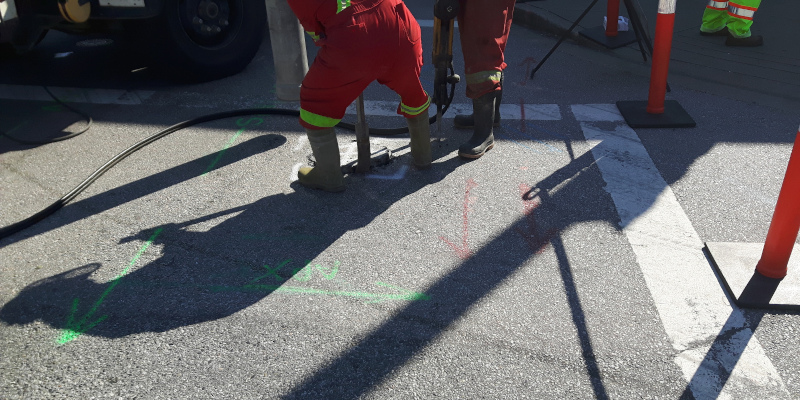 As we explained above, hydro-excavation uses pressurized jets of water to dislodge dirt, but that by itself isn't enough to bore the tunnels you need for your new underground utilities. The other half of the equation is a high-powered vacuum, which our team uses to suck up the loosened soil. The dirt is sucked into a holding tank, which is ultimately removed from your property. This process is an excellent solution for just about any project, as it leaves your worksite clean and free of debris, allowing your team to get right to work on the next phase of the plan.
Our team is proud to serve the Raleigh, North Carolina community, and we want to help with all your underground installation needs. If you are interested in expanding your network, we encourage you to give us a call to find out more about our hydro-excavation services and how they can help.
---
At GP Associates, Inc., we offer hydro-excavation services for customers in Knightdale, Asheville, Charlotte, Raleigh, and Durham, North Carolina, and all along the Eastern Seaboard, including Ohio, North Carolina, South Carolina, Georgia, Florida, Pennsylvania, Maryland, Virginia, Tennessee, West Virginia, and New Jersey.