Our team provides expert project design & consulting services to help you make your next venture an even bigger success.
If you are planning a construction project, it's always a good idea to draw on expert advice. To achieve the best results, you'll want to consult with experts in many different areas of construction and design–master electricians for your wiring, master plumbers for your pipes, etc. When it comes to your computer networking needs, we at GP Associates, Inc. encourage you to talk to technicians with extensive experience in this field, such as ourselves. With over 33 years of experience in the industry, our team is one you can count on to provide top-notch project design & consulting services for all your connectivity requirements.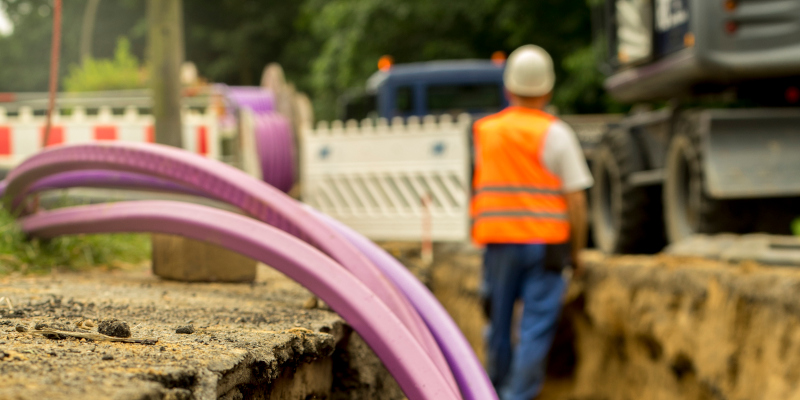 As we mentioned above, our team has worked with fiber optic cable installation and network design for decades, so you can rest assured that we will get the job done right. We have the right skills and experience to install new cables, repair or replace old ones, and even completely overhaul aging networks. Our team can also design new networks from scratch, ensuring that your facility is equipped with reliable, high-speed connections from the very start and helping you to expand that network as needed. If you aren't familiar with the demands of fiber optic networks or you just want to make sure yours delivers the high-quality performance you're looking for, we encourage you to make use of our project design & consulting services.
Our team is proud to serve the Knightdale, North Carolina community, and we want to help you make your facility the best it can be. If you are interested in our project design & consulting services, just give us a call to get started.
---
At GP Associates, Inc., we offer project design & consulting services for customers in Knightdale, Raleigh, and Durham, North Carolina, and all along the Eastern Seaboard, including Ohio, North Carolina, South Carolina, Georgia, Florida, Pennsylvania, Maryland, Virginia, Tennessee, West Virginia, and New Jersey.