We are well-equipped to handle tree trimming for even tall trees.
You might wonder why a company that specializes in underground and aerial fiber optic cable services would be involved in tree trimming. At GP Associates, Inc., we believe in being as helpful as we possibly can. Since we have the heavy equipment needed to do aerial installations and repairs, why not use it for other purposes too? Expanding our team to include tree trimming professionals seemed like a great idea, and we're happy to say that our customers in the Raleigh, North Carolina area agree!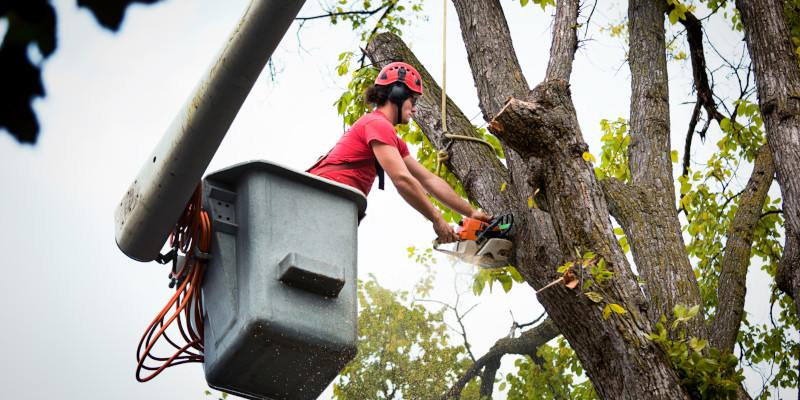 Not only does this make it easier to perform aerial installations and repairs where tree trimming is needed, but we are also able to help others with tall trees that need some attention to remain healthy. When a branch on a tree has died while the tree itself is still healthy, that dead branch is referred to as a "widow maker", as it could fall without notice and cause a serious, even fatal, injury.
The reality is that we offer a wide variety of professional services that can prove helpful around your home or place of business. Combining our tree trimming services with our debris hauling/transport services ensures you aren't left with a mess to clean up. We can also go a step further and perform tree removal or any other land clearing you might need.
If you would like to know more about our tree trimming services as a stand-alone service or in conjunction with aerial cable installation or any of our professional services, don't hesitate to reach out to us.
---
At GP Associates, Inc., we offer tree trimming services for customers in Knightdale, Raleigh, and Durham, North Carolina, and all along the Eastern Seaboard, including Ohio, North Carolina, South Carolina, Georgia, Florida, Pennsylvania, Maryland, Virginia, Tennessee, West Virginia, and New Jersey.