Our tree removal experts will get your site ready for construction.
Before you can start construction on any project, you first need to prepare the site. In many cases, preparing a construction site involves tree removal–either clearing away the majority of trees to create a large enough area to build the structure, or removing just one or two trees that would get in the way or whose roots could damage underground pipes, wiring, or other utility infrastructure. Whatever level of tree removal you need for your project, you can turn to us at GP Associates, Inc. to get the top-notch service you deserve.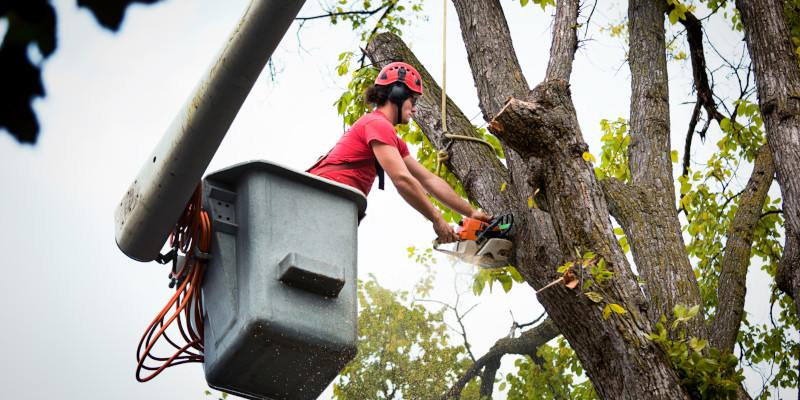 When you call us for tree removal service, you can rest assured that we will be very thorough in removing the trunk and the stump and hauling all the debris away with us so that your site is left clean and ready for construction. Our experts have worked on underground utility projects in many different states, so we are very familiar with the problems that tree roots can cause, and we know how to deal with them. We will make sure the trees on your property are fully removed so that they can't cause problems for your structure, either now or in the future.
Our team is proud to serve the Raleigh, North Carolina community, and we want to help you make your project run as smoothly as possible. If you are in need of tree removal services, we encourage you to give us a call to enlist our experts.
---
At GP Associates, Inc., we offer tree removal services for customers in Knightdale, Raleigh, and Durham, North Carolina, and all along the Eastern Seaboard, including Ohio, North Carolina, South Carolina, Georgia, Florida, Pennsylvania, Maryland, Virginia, Tennessee, West Virginia, and New Jersey.