Not everyone can handle the mammoth root systems that we can with our stump removal experience and equipment.
When you have a project along the eastern seaboard where you'll be building a residential or commercial development, the first physical phase is preparing the property. This is accomplished with excavation and land clearing, which usually also involves stump removal. Not all companies in Raleigh, North Carolina can handle some of the mammoth root systems of more mature trees, but they are no problem for us at GP Associates, Inc.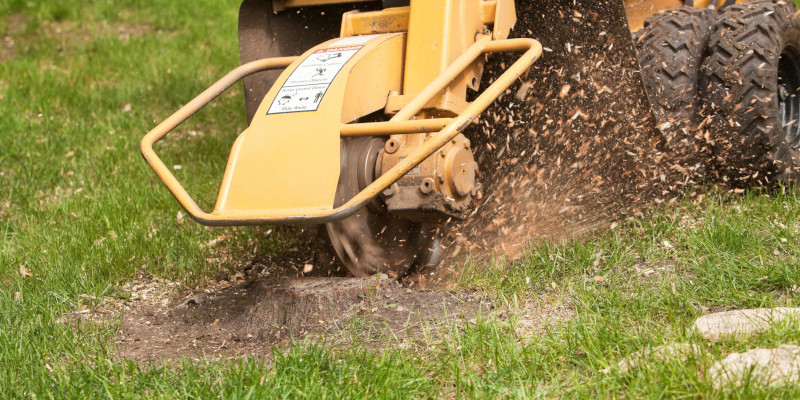 We have the heavy-duty equipment required and a labor force experienced with even the most arduous stump removal situation. We have the ability to travel to anywhere along the eastern seaboard to complete land clearing projects. In fact, we have already completed projects in Ohio, North Carolina, South Carolina Georgia, and Florida, and we are equipped to work in Pennsylvania, Maryland, Virginia, Tennessee, West Virginia, New Jersey, and other states, as well.
Usually, our stump removal and other land clearing and excavation services are combined with the rest of our specialized services, such as fiber optic cable installation, aerial cable installation, project management, and underground services. Our project design & consulting services can help you get your project off on the right foot and with ongoing project management, we can keep it on course through completion.
If you need stump removal along with any of our other professional services, don't hesitate to reach out to us. Let us know what else you might need done and we will be happy to let you know whether we can help. Call today to learn more.
---
At GP Associates, Inc., we offer stump removal services for customers in Knightdale, Raleigh, and Durham, North Carolina, and all along the Eastern Seaboard, including Ohio, North Carolina, South Carolina, Georgia, Florida, Pennsylvania, Maryland, Virginia, Tennessee, West Virginia, and New Jersey.