We can remove stubborn stumps from your property.
If you've ever seen someone cut down a tree, you know that cutting down the branches and the trunk is the easy part. After these parts of the tree are gone, a stump is usually left behind, and this pesky eyesore tends to be much harder to remove.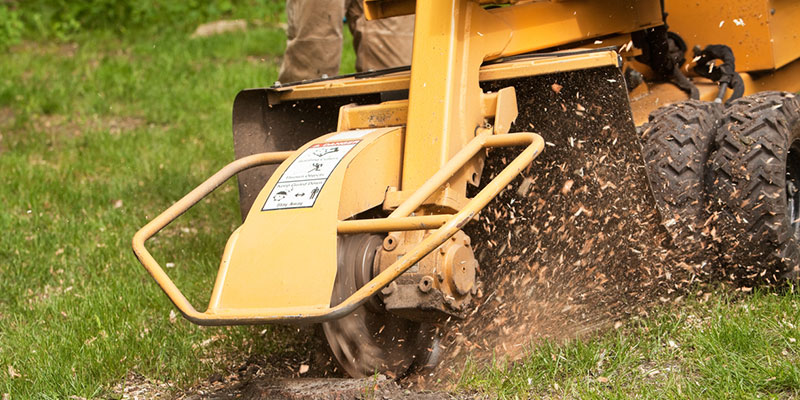 Most trees are anchored to the ground with an intricately strong root system, which makes them challenging to completely remove. Usually, you will need high-powered machinery and equipment to get rid of the stump and prepare the area for new buildings, pipes, or other forms of construction.
If you're looking for professional stump removal services here in the Durham, North Carolina area, our team can help. Here at GP Associates, Inc., our long list of comprehensive services includes stump removal for properties throughout the area. If you need help removing a large stump from your building site and you need it done quickly, you can count on us to handle this project.
Due to our decades of experience, we know that one of the biggest challenges with stump removal is fully removing the tree's root system. If the roots are left intact, the tree can remain alive, and could even come back years down the road. This could create major problems if any cables are installed underground or if new buildings are constructed above the roots. Fortunately, we have the expertise and equipment needed to fully remove stumps and ensure the area underneath is safe for cabling.
Our stump removal services are backed by exceptional customer service. If you need someone to help you remove a stump from your property, contact us today to learn more about this service and to get an estimate.
---
At GP Associates, Inc., we offer stump removal services for customers in Knightdale, Raleigh, and Durham, North Carolina, and all along the Eastern Seaboard, including Ohio, North Carolina, South Carolina, Georgia, Florida, Pennsylvania, Maryland, Virginia, Tennessee, West Virginia, and New Jersey.