We have the expertise to handle the smallest to the most complex network cable installation.
It is a common misconception that the majority of data transmitted around our world happens via satellites. The reality is that nearly all internet data movement is accomplished over fiber optic cables. In fact, the submarine cables in place thus far stretch more than 700,000 miles! At GP Associates, Inc., we think it is safe to say that the network cable installation for your Raleigh, North Carolina business would not be anywhere near the feat of crossing an ocean, but that doesn't mean you don't want it to be done carefully and effectively.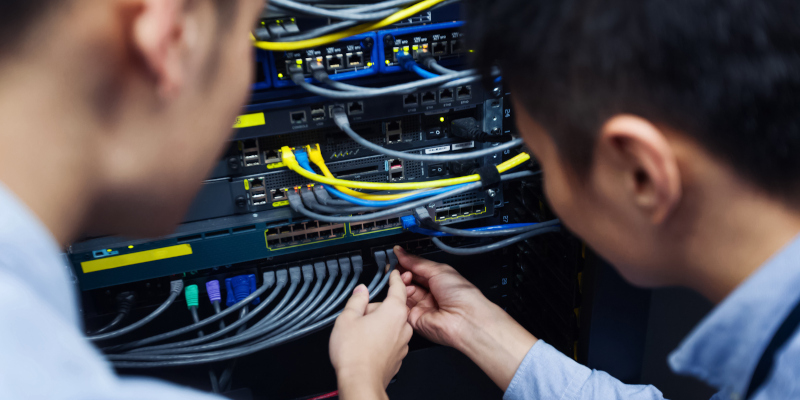 We have more than 33 years of experience in fiber optic network cable installation, with everything from small projects to large corporate and community projects under our belts. We have the expertise you need to have a reliable network and get the project done on time. Our turnkey services handle every part of the process, including route planning, permit services, drafting, plowing, directional boring, inside work, land clearing, and fiber to the suite. Our can-do attitude has made us a preferred contractor along the Eastern Seaboard for even complex network cable installation. Our team of 80 employees and our extensive amount of equipment make us your best choice.
Need network cable installation services? Give us a call at (919) 752-6334 or fill out our form to learn more.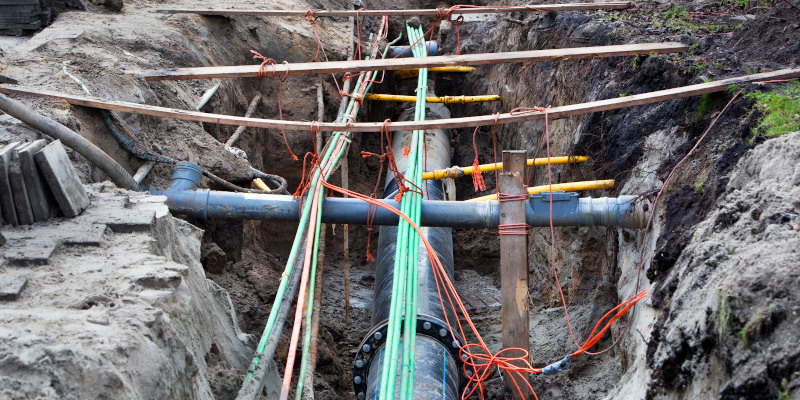 Directional Boring
Directional boring is less invasive to the terrain and ideal when there are above-ground features that need to be preserved.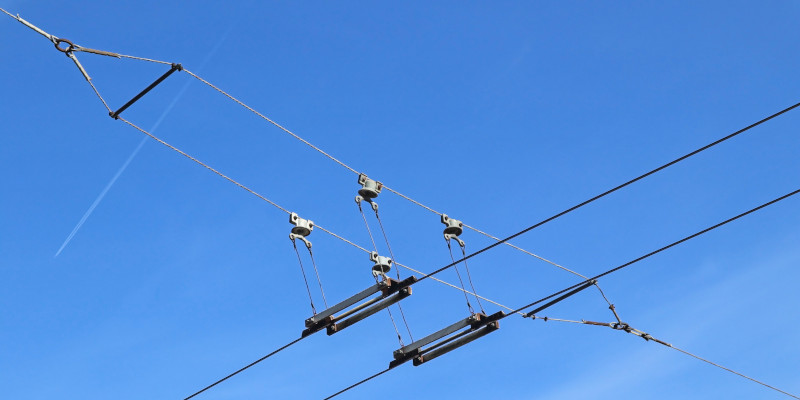 Aerial Cable Installation
We offer aerial cable installation with a focus on making this time-consuming process go smoothly.
Fiber Optics Splicing
We perform splicing and repairs of fiber optic cables, both underground and aerial.
Need network cable installation services? Give us a call at (919) 752-6334 or fill out our form to learn more.
If you have any questions about our network cable installation services or would like to discuss your upcoming project and learn how we can keep it on track and on budget, don't hesitate to reach out to us. We look forward to giving you all the support that you need to make your project a complete success.
FAQs About Network Cable Installation
Our team at GP Associates, Inc. has extensive experience in the fiber optic cable industry, and you can count on us to help you with all your network cable installation needs. Below, we have put together the answers to some of our most frequently asked questions on the subject for you to check out.
What is network cable installation?
Network cable installation refers to the process of laying and connecting cables to create high-speed internet networks. Our cable installation services can include everything from expanding your existing network with new cables and connections to designing and installing a new network from scratch.
What does network cable installation involve?
When you turn to us for network cable installation services, we will first discuss your needs and goals with you, so we can design the ideal network to meet them. We will also survey your property to assess the soil conditions and determine which method of excavation will be best. From there, our team will excavate your lot to make room for the cables, then install the cables and connect them all together. After that, we'll fill everything back in and clean up your lot.
Why should I come to you for network cable installation services?
The main reason why we encourage you to choose us for your fiber optic needs is that our team has been working in this industry for many years, and we have completed countless installation projects. Our experts have the right skills and experience to deliver the top-notch results you deserve, making sure your new network provides the fast, reliable internet connection you need.
---
At GP Associates, Inc., we offer network cable installation services for customers in Knightdale, Asheville, Charlotte, Raleigh, and Durham, North Carolina, and all along the Eastern Seaboard, including Ohio, North Carolina, South Carolina, Georgia, Florida, Pennsylvania, Maryland, Virginia, Tennessee, West Virginia, and New Jersey.
Why Choose GP Associates, Inc.?
Our team of more than 80 dedicated and professional fiber optic cable installation technicians and other experts is committed to your complete satisfaction, whether you are a small business looking to repair a damaged cable on your property or a large firm needing to lay hundreds of miles of telephone, fiber optic, or power cabling for your business or for clients. With more than 33 years in the business of fiber optic installation, we are confident you'll be impressed with our workmanship and professionalism.
Need network cable installation services? Give us a call at (919) 752-6334 or fill out our form to learn more.
We can help you meet the demand for speedy and reliable internet connectivity.