We utilize the most efficient and accurate bi-directional testing technique for the situation at hand.
If you were to need to know if a water line or hose was performing properly, you would only need to determine if the same amount of water that entered the line exited at the other end. That is not the case when it comes to fiber optic cable, where the direction of transmission originates and concludes at both ends. As a result, determining the speed of transmission for fiber optic cable requires bi-directional testing. At GP Associates, Inc. based in North Carolina and serving nearby communities such as Raleigh, North Carolina as well as areas in other states, we utilize bi-directional testing to determine accurate baseline data and also during the acceptance testing when doing fiber optic cable splicing.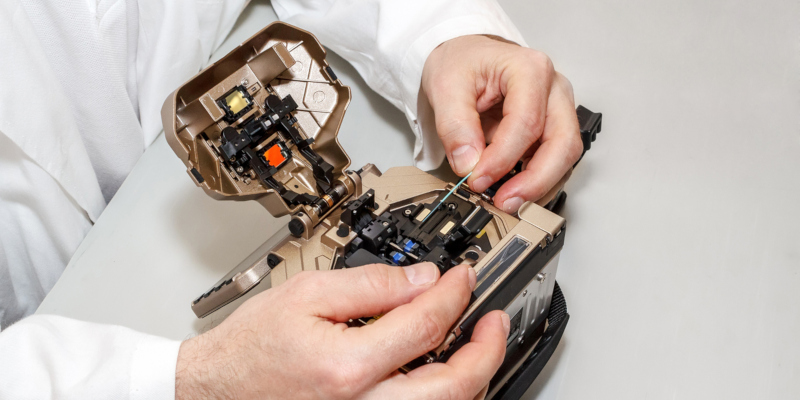 Traditional bi-directional testing involves taking two measurements on the same optical fiber by launching light into the opposite ends. A technician utilizing testing equipment is at each end to measure and store the result and make certain there aren't any errors and to analyze the averaged readings. Bi-directional testing can also be automated which solves many of the potential concerns with traditional bi-directional testing, such as the potential for mismatches and unreliability, as well as a delay in getting test results.
You can rest assured that we will take the necessary steps to keep your fiber optic installation or splicing project on time by utilizing the most efficient and accurate bi-directional testing technique for the situation at hand. We handle both underground and aerial installations and will make certain that you are completely satisfied with the result.
If you have any questions about any of our services, including bi-directional testing, don't hesitate to reach out to us.
---
At GP Associates, Inc., we offer bi-directional testing services for customers in Knightdale, Asheville, Charlotte, Raleigh, and Durham, North Carolina, and all along the Eastern Seaboard, including Ohio, North Carolina, South Carolina, Georgia, Florida, Pennsylvania, Maryland, Virginia, Tennessee, West Virginia, and New Jersey.