Roughly 25% of the county has invested in fiber optic cable installation – is your community next?
It is exciting to see how far we have come from the days of dial-up internet where you could practically plan, cook, and serve your Thanksgiving dinner while you waited for a connection. Today, with the advances allowing fiber optic internet on a scale less than connecting cities and countries, speeds of 5000mbps and 1gbps are showing up in both cities and rural communities across the nation. At GP Associates, Inc., we are proud to be a part of this next generation technology by providing fiber optic cable installation for any community between Florida and Ohio.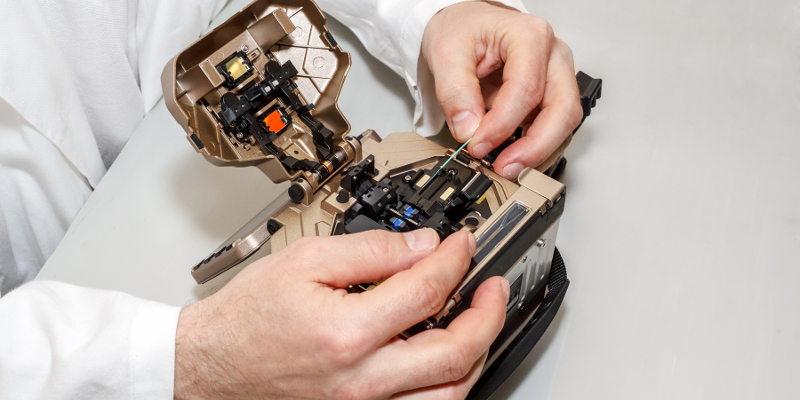 It might be tempting to stick with what you already have in your community, but you'll find that your customer base will be more than happy to pay a premium for the fastest internet possible, especially since streaming has grown in popularity. Another thing to consider is that you will be future-proof as faster broadband speeds become available because fiber optic cable can easily support it even if it becomes 1,000 times faster down the road. Fiber optic coverage nationwide sits at about 25%, so you could be a leader by taking care of it sooner rather than later. If you are looking to grow your community, there isn't a better investment that you could make.
Since we offer both aerial placement and underground fiber optic cable installation in Durham, North Carolina, we are confident we can work within most budgetary limitations. There are advantages of each type, and we are happy to make a recommendation based on your community's needs. Contact us today to set an appointment to discuss which fiber optic cable installation is right for you.
---
At GP Associates, Inc., we offer fiber optic cable installation services for customers in Knightdale, Asheville, Charlotte, Raleigh, and Durham, North Carolina, and all along the Eastern Seaboard, including Ohio, North Carolina, South Carolina, Georgia, Florida, Pennsylvania, Maryland, Virginia, Tennessee, West Virginia, and New Jersey.
Fiber Optic Cable Has Many Advantages Over Standard Cabling
Similar Services We Offer: