Fiber optic cable installation is an excellent way to bring your site up to speed with the fastest, most reliable network available. But what does the fiber optic cable installation process look like? Here is what you can expect when our crews arrive to install your fiber optic cabling:
We will start by using flags or paint to mark the ground. These service markers will indicate where underground utility lines lie, so we don't cause accidental damage to them. Please leave these markers where they are until the fiber optic cable installation process is complete.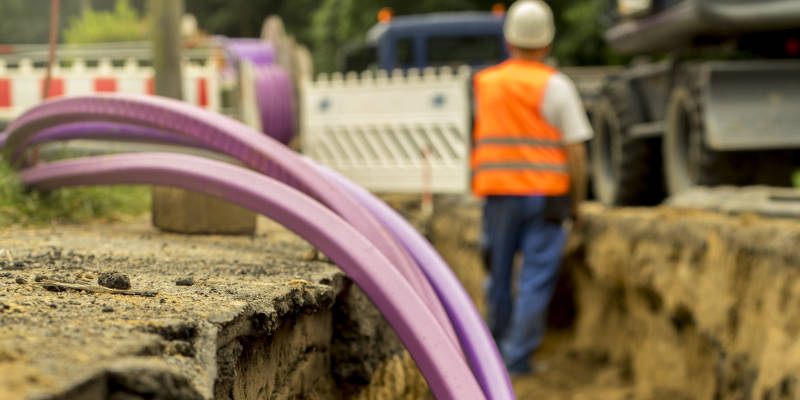 Our crew will then dig a thin, shallow trench around the installation site. We will use several pieces of heavy machinery during this part of the construction process. At this point, this is the only time we will need to use machinery or dig to install your fiber optic cable.
We then complete the construction portion of the process by feeding the fiber optic cable through an existing conduit. Then, we will connect this cable to a box that will be fastened to the outside of your property, usually near the electrical meter.
You then work with an internet provider to complete the setup of a new wireless network.
We make sure that the fiber optic cable installation is as minimally invasive as possible while providing great service at every step. If you have questions about the installation process or to complete a site evaluation, please contact us today.