Here at GP Associates, Inc., we offer a wide range of services designed to help you make your business facility the best it can be. A number of those services concern improving your fiber optic network–after all, in an increasingly digital and interconnected world, having fast, reliable internet access is becoming ever more important. One of the fiber optic services that we offer is cable splicing, and in this article, we'll be going over more about what this process is for and how it works.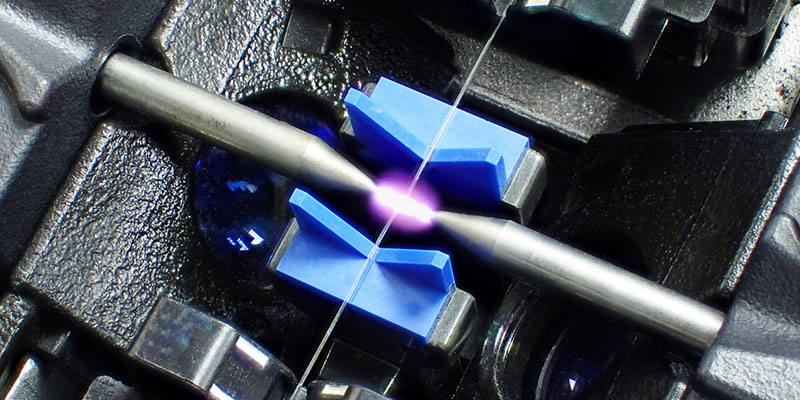 What is Fiber Optic Cable Splicing Used For? Fiber optic cable splicing is a process of joining two fiber optic cables together in order to extend the connection across greater distances. It is used in fiber optic installation in order to connect points that are further apart than one cable can stretch, and it is also used to repair cables that become severed.
How Fiber Optic Cable Splicing Works. There are two main methods of fiber optic cable splicing. The first method is to simply hold the two ends of the cable(s) together using mechanical splices, which are small devices designed to keep the fiber ends in precisely the right position and allow light to pass from one cable into the next. The second method is to actually fuse the two cables together using either a heating element or electrical arc–the heat causes the fibers to melt and create a seamless connection to the next cable. Each method has its advantages, and our team can tell you which is best for your situation and needs.