We are happy to help you in whatever capacity you need us in when it comes to your telephone service.
If you have ever gone on a road trip and found yourself somewhere without cell coverage, you know how shut off you can feel from the rest of the world. Imagine that feeling if you were conducting business and suddenly your telephone service failed you! The good news is that this scenario can be averted, at least in terms of the lines within your property, with expertly installed underground cabling. At GP Associates, Inc., we service customers in the Raleigh, North Carolina area, and offer a variety of underground utility installation services, as well as commercial services, including installing telephone service, fiber to the suite, and networking cabling.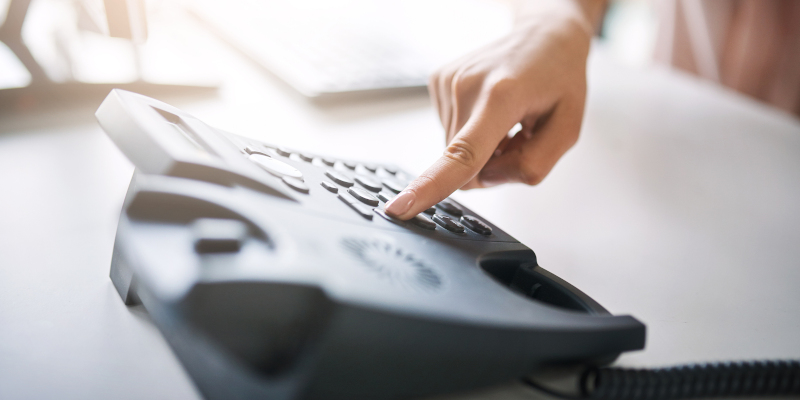 We can perform whatever type of underground services you might require, including excavation services, hydrovac services, directional boring, underground plowing, underground jetting, and underground trenching. We tailor your installation based on a variety of factors, including the job site layout, soils, and need to keep the surface area protected. Your telephone service installation doesn't have to tear up your property to give you reliable communication capabilities.
We are happy to help you in whatever capacity you need us in when it comes to your telephone service. We can handle the route planning, layout, drafting, and permit processes so you can have peace of mind that your project is completed on time and within any regulations for your area. We have completed projects in Ohio, North and South Carolina, Georgia, and Florida, and can provide telephone service installation services in Pennsylvania, Maryland, Virginia, Tennessee, West Virginia, New Jersey, and others along the eastern seaboard. Contact us today to learn more.
FAQs About Our Telephone Service
At GP Associates, Inc., we provide a wide range of services designed to help you make your facility the best it can be, and many of those services focus on installing the telecommunication infrastructure you need. For example, we provide top-notch telephone services that will ensure you always have a reliable phone connection. To learn more, just check out the following frequently asked questions on the subject.
Do I really need a landline?
Our telephone services focus on installing phone lines, and many people are wondering if landlines are really necessary in the age of the cell phone. We assure you that having a landline for your business or other facility is still incredibly valuable, as it will provide a more reliable method of communication than your cell phone.
Where do you install phone lines?
As part of our telephone service, our team offers both aerial and underground telephone line installation. We can assess your site and go over your needs to help you decide which option is best for your project—for example, if your primary concern is expense, we can provide aerial installation that takes advantage of existing utility poles, but if you want the extra protection from the elements that comes with underground installation, we can take care of that too.
Will underground phone line installation tear up my yard?
In our experience, many people hesitate to have their phone lines or other utilities installed underground because they worry about the mess and inconvenience involved. Fortunately, our team has extensive experience in underground cable installation, and we have the right knowledge and equipment to install your phone lines without disturbing the surface more than absolutely necessary. To learn more about our underground installation telephone services, just give us a call.
---
At GP Associates, Inc., we offer telephone services for customers in Knightdale, Raleigh, and Durham, North Carolina, and all along the Eastern Seaboard, including Ohio, North Carolina, South Carolina, Georgia, Florida, Pennsylvania, Maryland, Virginia, Tennessee, West Virginia, and New Jersey.