Our team has the right experience to tackle all of your aerial cable installation projects.
At GP Associates, Inc., we want to help you do what's best for your business, and a big part of that is doing what's best for your network. If you are looking to upgrade your existing fiber optic network, our team can provide the expert aerial cable installation services you need to get the powerful signal and reliable connection you need.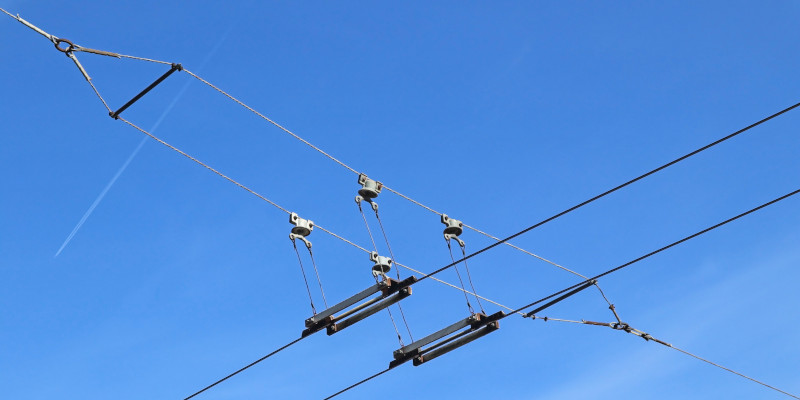 When you turn to our team for aerial cable installation, you can rest assured that you are in the best of hands. Our experienced team members will begin by surveying your property and planning the best route for the cables and supports, as well as completing any necessary work along that route to ease the way for our equipment and crew. We will discuss your particular needs, including any special needs for this project, and make the calculations for how much cable will be needed as well as where to place key elements such as splice locations. Once we have finalized the plans, we'll get to work on the installation itself, and will make sure everything passes a post-construction inspection before we consider our project complete. Our experts will thoroughly check everything to ensure that there are no damaged or kinked cables, no missing drip loops, nor any other mistakes, and that every part complies with the design parameters.
We are proud to serve the Raleigh, North Carolina, community, and we want to help you take care of your business. If you are looking for the right team to handle your aerial cable installation needs, just give us a call.
FAQs About Aerial Cable Installation
One of the many services that we offer here at GP Associates, Inc. is aerial cable installation. If you have questions about this service, we encourage you to keep reading below to learn the answers to a few of our most frequently received inquiries on the subject.
How does aerial cable installation work?
When you turn to our team for aerial cable installation, one of the first things we will do is determine whether we can install your cables on existing utility poles or if we need to install new ones to connect your property to the existing infrastructure. In the first case, we will secure the necessary permits to add your cables to the poles and then get to work on installing them. In the second case, we will do the same things, with the added step of digging the holes for your new utility poles and installing them first.
Is aerial cable installation right for me?
Unfortunately, this is not a question we can answer here, as we can't advise you on whether aerial cable installation is a good fit for your project without knowing more about your goals and your property. If you want a more specific answer, you can give our team a call to discuss your project with one of our experts, and we will be happy to provide the recommendations and advice you are looking for. What we can say is that aerial cable installation is generally less expensive than underground installation, and the process is usually easier to complete as well. However, aerial cables are more exposed to the weather and are more likely to suffer damage as a result, so it's important to consider the pros and cons carefully before you make a decision.
---
At GP Associates, Inc., we offer aerial cable installation services for customers in Knightdale and Asheville, Raleigh, Durham, North Carolina, and all along the Eastern Seaboard, including Ohio, North Carolina, South Carolina, Georgia, Florida, Pennsylvania, Maryland, Virginia, Tennessee, West Virginia, and New Jersey.